The outdoor P6 full-color display of Huizhou Heyi Champs DIY Bakery, undertaken by Shenzhen Leader Optoelectronics Technology, has been successfully installed and debugged recently. Outdoor P6 full-color display screens with energy-saving design, wide viewing angle, good light distribution, high definition, and good heat dissipation have become popular in recent years and are widely used in different places.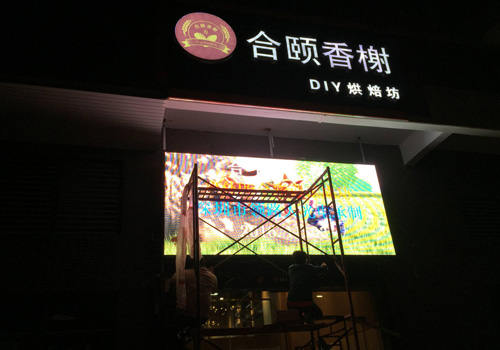 With the continuous development of technology, the continuous improvement of people's pace of life, and the harmonious, healthy and orderly market environment, the baking industry has entered the golden stage of development, and DIY baking has become the mainstream. DIY culture was born with the individual needs of consumers, and naturally has a considerable degree of fashion, entertainment, and leisure characteristics. Consumers can make bakery products that meet their own tastes and tastes according to their own imagination.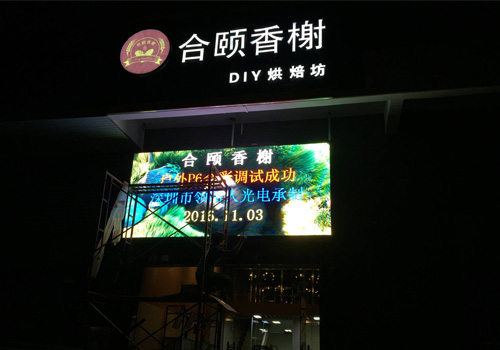 Leader Optoelectronics outdoor P6 full-color display uses reliable integrated packaging technology to reduce the area of the reflective surface, making the color mixing consistency of the screen very good; both horizontal and vertical viewing angles can reach more than 140 degrees; high protection, suitable for harsh outdoor environment. Install a full-color display on the front of the store to release shopping guide tips, supply and demand information, promotional activities, new product recommendations, etc. It is a window to guide customers' media and information dissemination, which helps attract consumers and promote the dissemination of business information , Which greatly promotes economic benefits.
  Leader Optoelectronics, a good screen all the way, thousands of styles, professional LED full-color display manufacturer.