On the afternoon of October 23, the Zotye Z700 Heyuan listing press conference and the group buying conference of all departments officially opened at the Heyuan Wanlvhu Oriental International Hotel. The event site attracted many Heyuan Pengye Zhongtai customers and car owners to participate in the event. The wonderful performance on site allowed customers to watch a visual feast. The indoor P3 high-definition LED stage rental screen provided by Leader Optoelectronics was even more glamorous.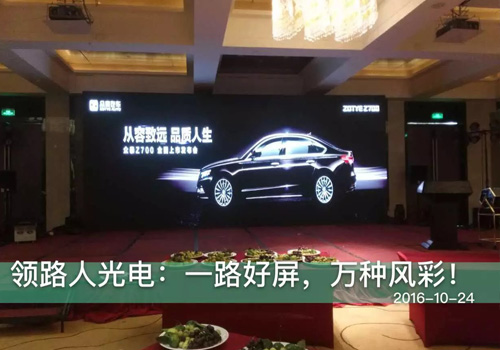 The wonderful performance is even more dazzling because of the LED display, which can play video, graphic and other programs at will, and broadcast all kinds of information in real-time, synchronized, and clear information dissemination. LED rental screens are indispensable for holding large-scale evening parties or various conferences. The LED rental screens are used at the Zotye Z700 new conference this time. On the one hand, they perform some programs for customers to watch, and on the other hand, they use LED displays. Play the car-related performance attributes to enable customers to further understand the vehicle configuration of Zotye Automobile.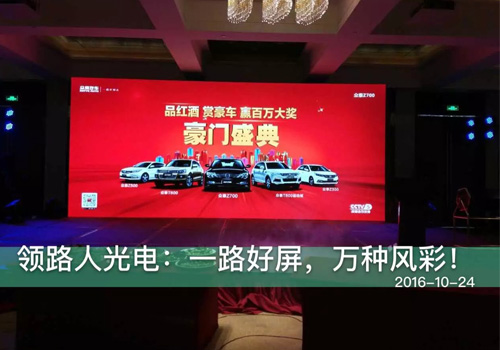 The stage LED display screen plays an important role in various large-scale events with its rich performance content, creation of associations, active atmosphere, diverse changes, and flexibility. Leading light, a good screen all the way, thousands of styles. To provide you with a full range of rental screen services, welcome to consult.